Trusted by India's leading brands
Easebuzz Wire Payment Features
Instant beneficiary addition

Now no need to wait for beneficiary activation with banks. Add and activate beneficiary accounts instantly. Use our Bulk Upload feature to add all your beneficiary accounts at once.

Multiple Payment modes

Wire enables you to make transfers/send money to your beneficiaries using UPI, IMPS, NEFT or RTGS.

Multiple payouts at once

No need to process hundreds of transactions manually one by one. Just upload a single sheet and we will take care of processing all your transactions and give you a detailed report of your processed transactions.

Reconciliation & Reporting

Your virtual account comes with a complete account statement that will help you keep track of all the credits & debits happening in your virtual account. On-demand reports will help you get all the data you need for different departments. E.g Accounts, Management etc.

Maker-Checker Flow

You can create rules based on amount and transactions will go through only if it gets all the approvals from the required members.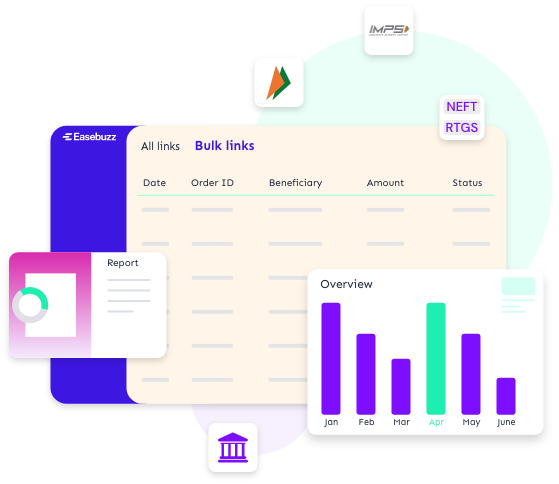 Wire- Vendor Payment Payout Flow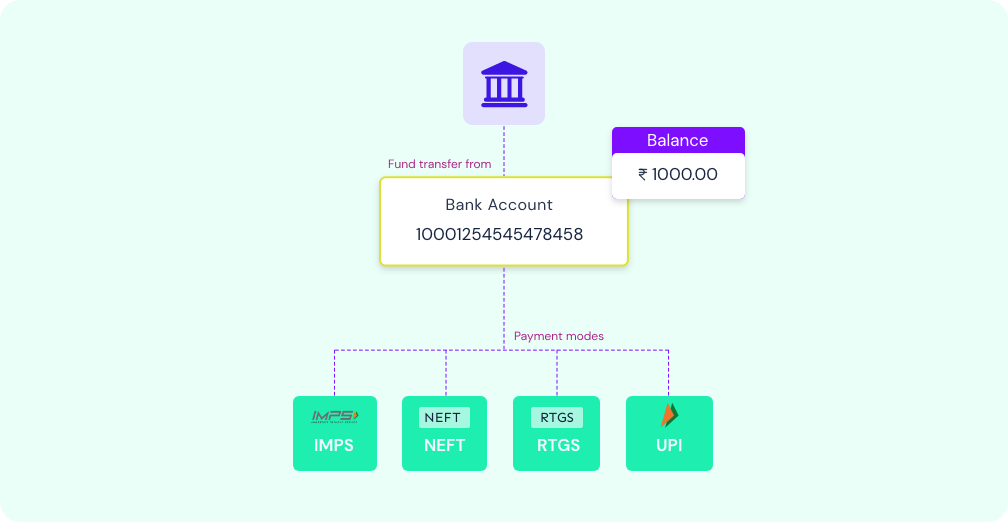 Connected Banking
With a connected banking setup, you do not need to park your funds in the easebuzz virtual account. You can directly start using payout services via your current account.
You can use your existing current account or easebuzz will help you create a fully digital current account with our partner bank.

You will have full control over your funds as you don't need to park your funds with Easebuzz virtual account.

Payment Gateway settlements and Wire payouts could happen from the same account which would help in better cash flow & reconciliation.
Transfer money instantly with Payout Link
With Payout Link feature, you don't need to know your customer's account details in order to transfer money to them. Just create a payout link and send it to your customer via email, sms or whatsapp.
Payout links are secured with OTP authentication

Create payout links via dashboard or API

Notify users via whatsapp for better reachability

Payout links can have expiry date as per your need

Multiple payment modes allowed
How Easebuzz Wire Transfer Payout Links Works?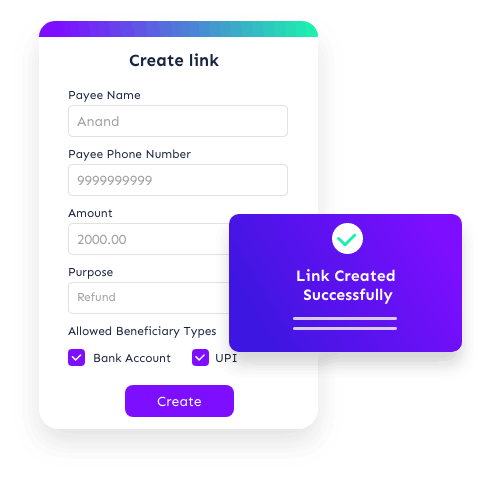 Create a payout link from Dashboard or via API.


Upon creation, customers will receive email, sms & whatsapp with a payout link.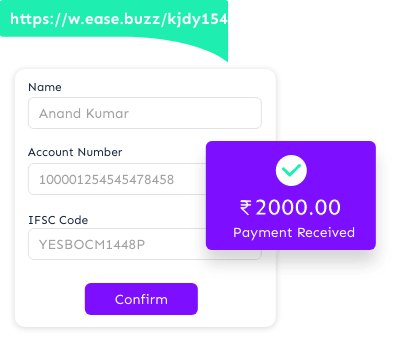 Customers will open this link, enter account details and get money directly into their provider account details.

Easebuzz Wire Payment Link Integration
We have introduced Tally to ease the accounting system. Its Free!
With Tally Integration you can import tally invoices directly to your wire account and make payments to your vendors. Once the payment is done, wire will automatically sync paid invoice status to tally.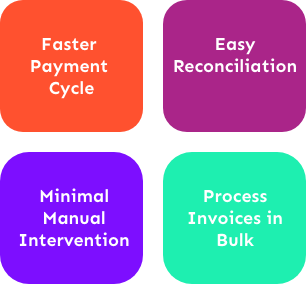 Tally Work Flow - Wire Payments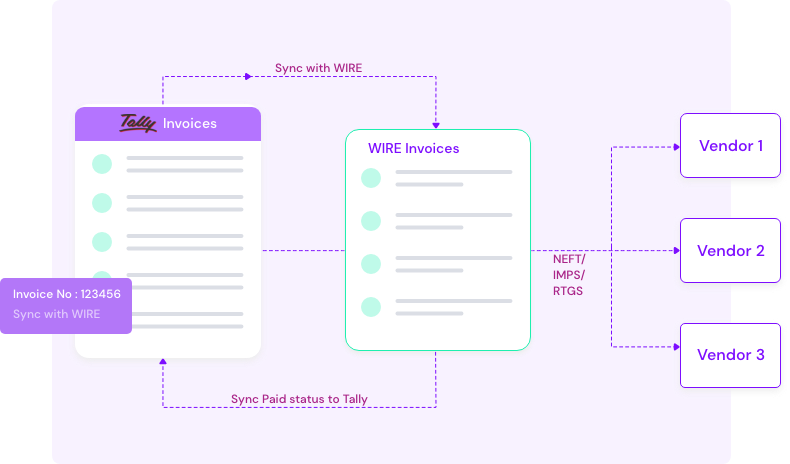 Watch our Product Video to see Easebuzz in Action
Bursting with the answers to your curious questions
Get In Touch
Developers Friendly
Wire comes with easy to integrate powerful APIs that your developers will have fun integrating. Each of the wire features are accessible over API.

Easy to understand & integrate.

Highly secure with our authentication mechanism & IP whitelisting functionality.

Faster response time.

Webhook functionality will help you get real-time updates on transaction status updates.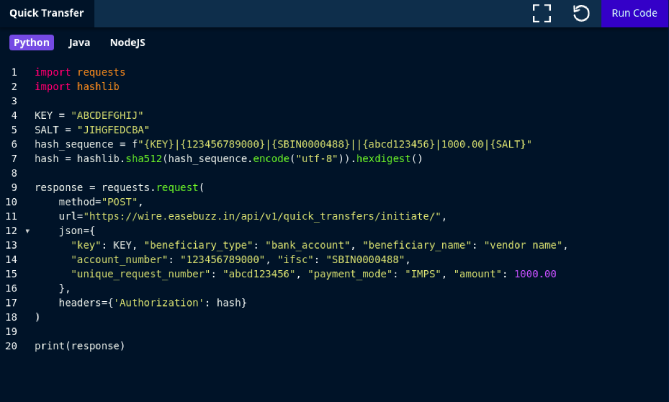 Frequently Asked Questions
Scale-up your Business
with Easebuzz Payment Solutions Platform
Sign Up for Free