Trusted by India's leading brands
Complete finance management for your business
Get full control on your business expenses
Reimbursements are easy with real-time tracking, monitoring, and reporting of expenses

Optimize your expenses by allocating Prepaid cards to different Expense Categories

Automatic recurring payments are available via both physical and virtual prepaid cards, so you will never miss a payment deadline

Create spending limits on business prepaid card

Easy ledger management , automatic reconciliation, and automatic categorization of spendings

Real-time visibility of every transaction allows you to avoid duplicate payments and fraudulent activity
Powering businesses with smart expense management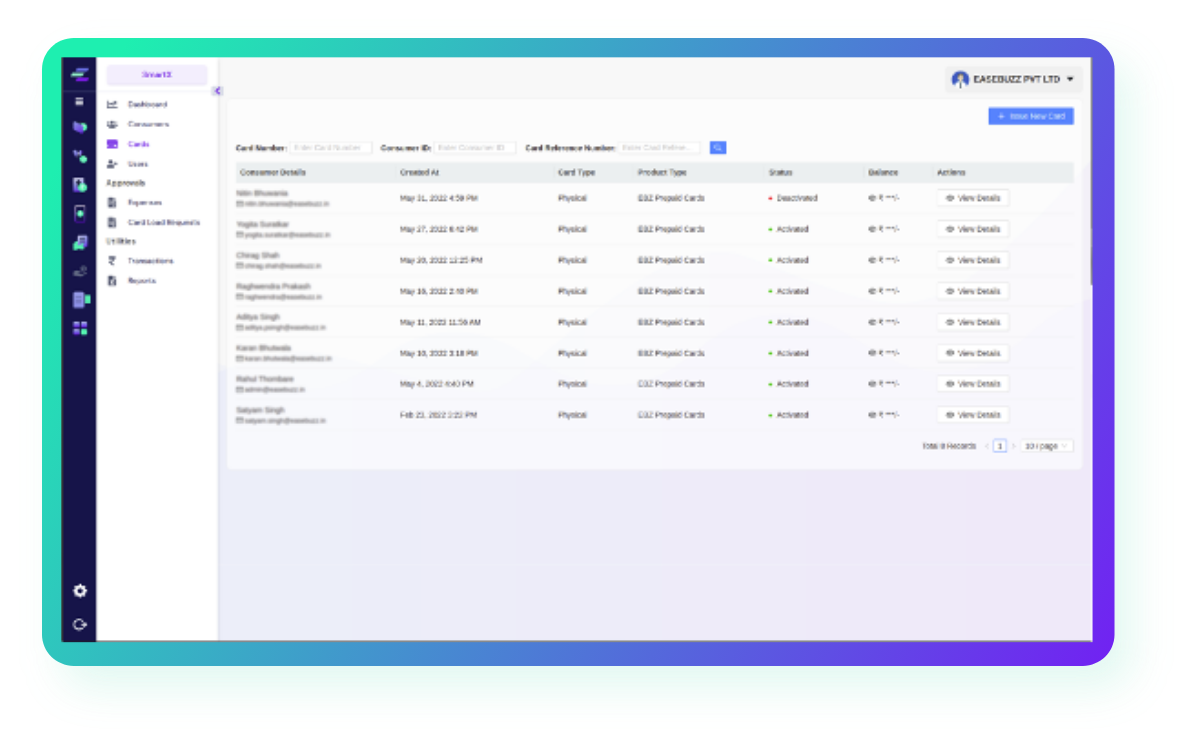 Dashboard gives quick access to a variety of information for the organization.

Corporate Balance: This provides the current available balance in the organization/corporate account which can be used to load the prepaid cards.

Cards issued: The number of cards that have been issued to consumers (Employees) including Prepaid Card and Gift Cards.

Total Consumers: This shows the total number of consumers created in the system.

Total transactions received from all prepaid cards or Gift cards the organisation issued to consumers.

Define multi-level approvals and rejections for expense requests.
Prepaid cards for expenses on-the-go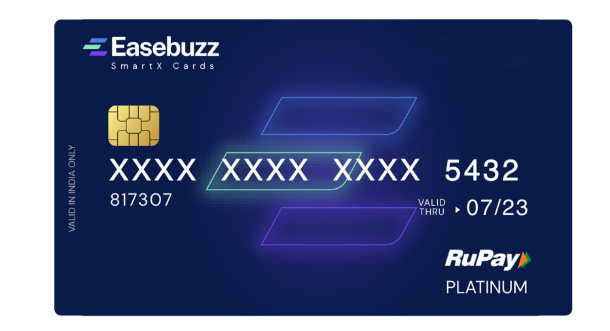 Powered by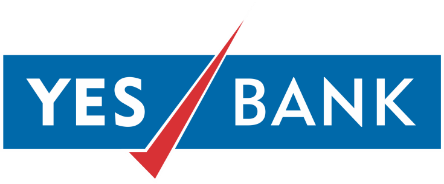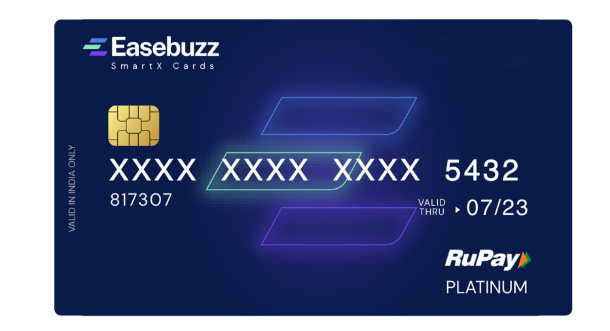 Reduce manual interventions to save on time and money
Control on customer / employee spending

Saving time and efforts by reducing the manual intervention for reimbursement process

Prepaid cards are always EMV chip and PIN compliant

Assuring the transparency by reducing the cash involvement of the consumer

Track employee expenses and automated reports for the organisation

Reducing scope of loss and fraud as no bank account is linked to the prepaid card
Simplifying reimbursements with Easebuzz prepaid cards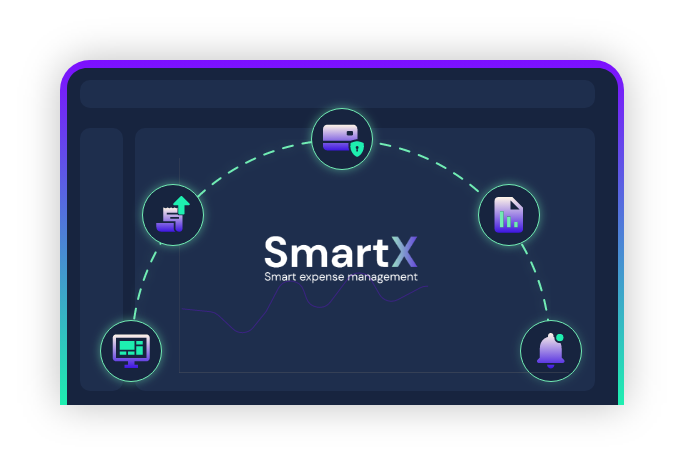 Consumer dashboard gives quick access to employees about their prepaid spends information

View reimbursements approval or rejection status

Upload expense receipts with ease

Raise load request for amount to reload in the prepaid card

Track spending reports

Block or unblock cards

Set security PIN for prepaid card

Get notifications & alerts
Digitize your Business Expenses
with SmartX Expense Management
Frequently Asked Questions