Payment Acceptance
Easebuzz offers customized pricing suitable for every business need.

The pricing is applicable for products and features that solve problems around payment collections. Easebuzz value proposition is to remove friction after a payment is done.

Our products and solutions are focused in creating mechanism around payments where the following is offered –

Dedicated dashboard with reconciliation features on all products

Coupon feature to offer cashback and discounts

SMS, Email and Whatsapp integration within our APIs

All products for collections will be available at the same price with no extra charges

Payment modes such as Cards (Visa, Master, Maestro, Rupay, Commercial cards), Wallets, UPI and Netbanking, Buy now pay later payment instruments shall be extended

Sign Up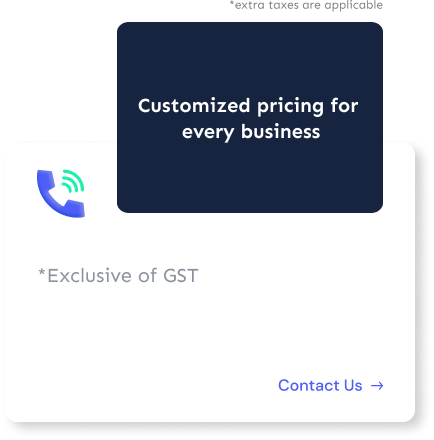 Our
Products
Explore our products available around Collections –
Payment Disbursements
Easebuzz allows businesses to disburse their funds to distributors, vendors and Employees.
Wire Transfers
Send money to one or multiple accounts according to the date & time you fix

Platform fees with reconciliation reports and smart analytical dashboard

Payment instruments for Bank Transfer

Support, Email and SMS cost
Pricing applicable is for above features and it includes the below instruments –
Subscription
Have a fixed deduction as per mandate signed and approved by your customer on a particular date.
Learn More
Smart Billing
Create bills for every recurring collection. Create subscription plans around invoices. Invoice can be split into multiple parts and is deeply coupled with SMS, email reminder mechanism.
Learn More
Process of sign-up
Sign-up page - Link

Verify your email ID, phone number and you are set to login here - Link

Upload your KYC as per business entity type illustrated here - Link

A business representative shall call you to discuss business model and payment process flow

Agreement is signed and pricing is transparently shared over your registered email ID

All pricings are applicable as per usage of products and features available on the platform.

Settlements happen in "T"+1 working day to you. "T" being the date of transaction

APIs are available to consume products and payment services whose documentation are available here https://docs.easebuzz.in - Link
100+ Payment Options
Our settlements happen in T+1 working days for all payment modes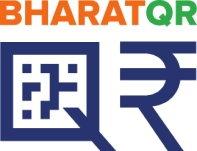 Now you can enable Bharat QR which is interoperable on all UPI apps with Easebuzz payment gateway
You do not have to download a new app to make payment via BharatQR. Easebuzz UPI QR code supports all UPI apps which includes BHIM, Phonepe, Payzap, Google Pay (Tez), etc.
Why Easebuzz
Every solution within Easebuzz solves a problem

Fast and Easy APIs to integrate and go live

Analytics on dashboard with customization on reporting

Dedicated dashboard to manage real time refunds, transaction status and payouts
100+ payment modes with E-nach facilities for subscription businesses

Six products available on one single price for solving your collection related problems

High success rates with multiple bank acquiring at the backend

Single Checkout- Iframe and Juspay integration is also live.
Scale-up your Business
with Easebuzz Payment Solutions Platform
Frequently Asked Questions