More than 1,00,000 businesses trust Easebuzz payments platform
Receive payments with instant audio confirmation
Multilingual support

Voice notifications are available in 6 regional languages for digital payment collections.

Daily settlements

Receive daily settlements on the same day with soundbar.

Detachable C-type charger

Easebuzz SoundBar comes with a detachable C-type charger.

Best battery life

Get a robust battery life of 4 days with Easebuzz Soundbar.

Multi-functional keys for easy operation

Power on/off button, volume up/down, function/menu buttons helps in ease of use.

User Manual / Guide

Comes with a detailed user manual for better usage of SoundBar.
Customise brand audio prefix with Easebuzz Soundbar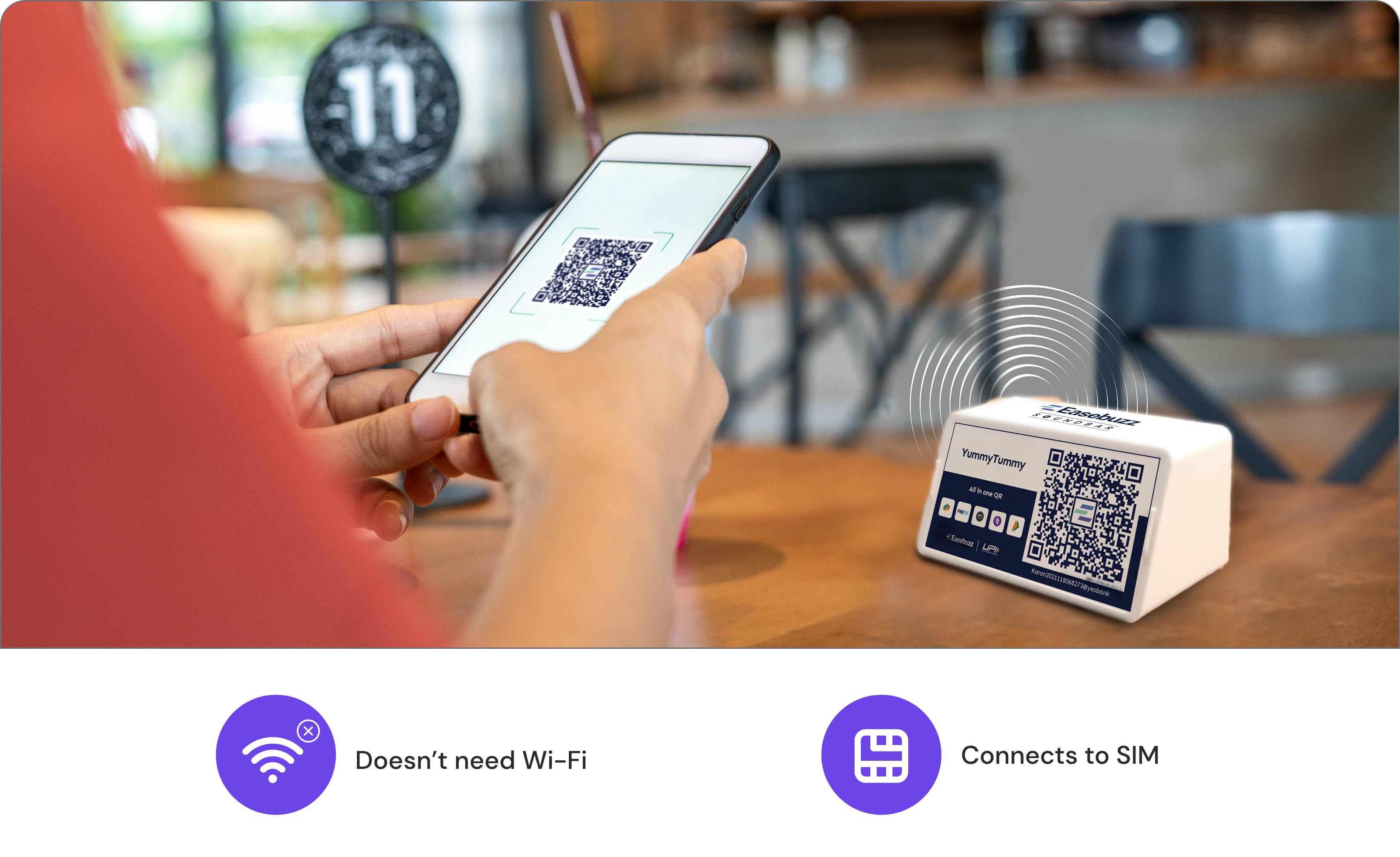 Linked with Easebuzz ePOS
Manage your soundbar settings and check payment transaction details on Easebuzz ePOS app.
Sign up now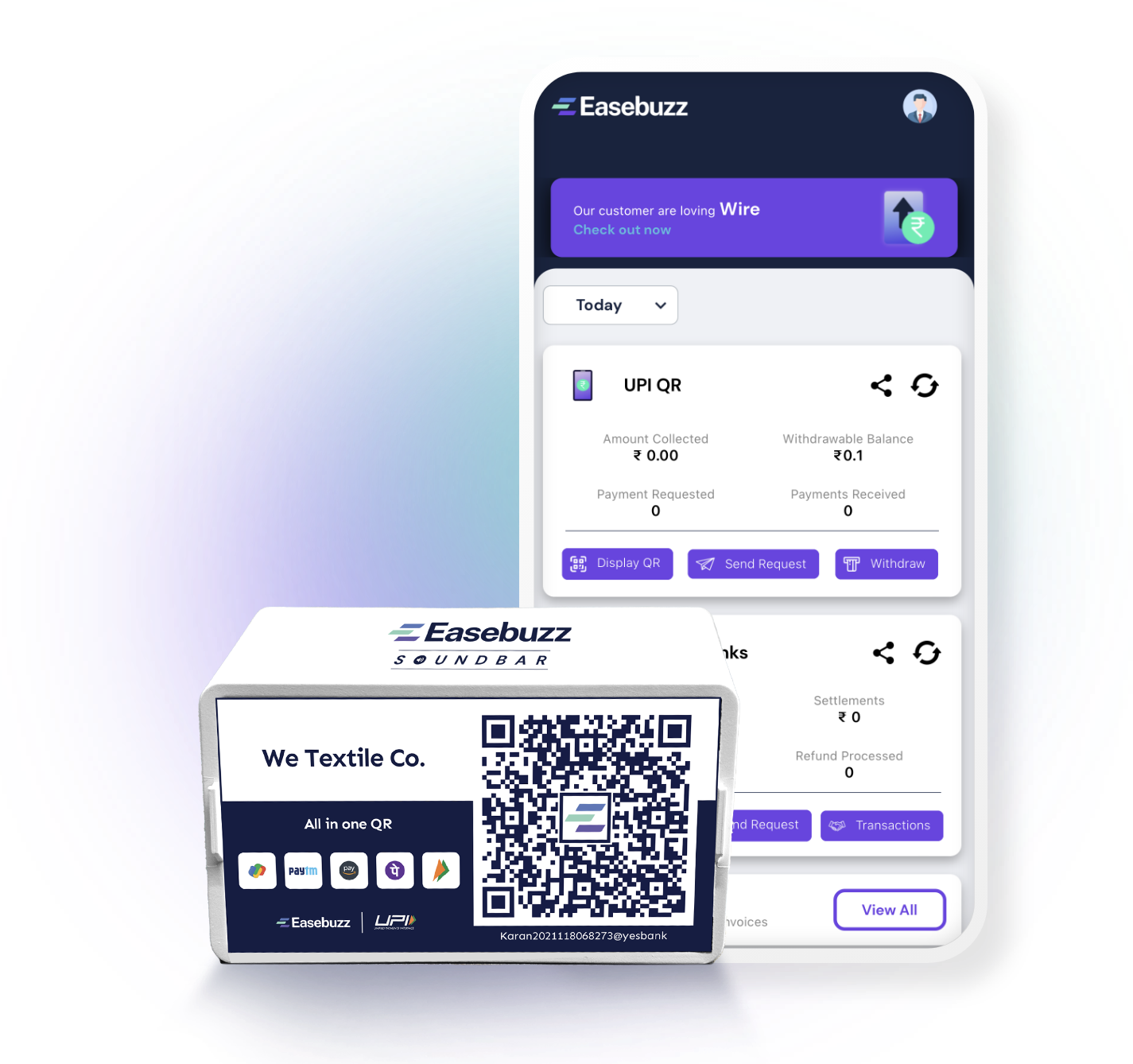 Benefits of using Easebuzz Soundbar for your business
Immersive Audio Quality

Enjoy crystal-clear sound and immersive audio quality that elevates audio content to a whole new level.

24*7 support

Avail 24*7 technical support from Easebuzz.

Last transaction update

Missed listening last payment confirmation? Replay the last transaction audio by long pressing the volume up button (3 seconds).

High network connectivity

Easebuzz Soundbar comes with SIM card for better network connectivity.

Delivered to doorstep

Get the Easebuzz SoundBar delivered to your doorstep.

Seamless Integration

Integrates seamlessly with Easebuzz account, making it convenient to access and manage your transactions.
Manage end-to-end payment collections with complementing Easebuzz products
Why choose Easebuzz payment platform?
Plug-and-play APIs

PCI DSS compliance level-1
Quick onboarding

24*7 technical support
Sign up now
Frequently Asked Questions