Easebuzz Overview
Easebuzz serves the SMEs in India to enable them to continue to play their role in investment, growth, innovation, and employment. We provide an ideal way forward with payment solutions such as payment acceptance, reconciliation, generating automated invoices, etc that can integrate and grow with your organization.
Overcome the complex SaaS payment processing issues with smart and flexible financial services
SaaS organizations are in a continuous battle to secure their payment transactions as it is easier for fraudulent transactions to take place during online card payments. This brings the overall payment acceptance down. Similarly, when trying to grow a SaaS organization at scale, the idea of manually sending invoices can be impractical and tedious. This is not the end, there's one more potential barrier to reliable cash flow and consistent payouts, i.e, rising unsuccessful transactions.
Easebuzz is fast, reliable, and offers a platform that enables your tech business to experience the most secure & convenient payments solution. Speaking of payment issues, with SaaS companies offering their products to customers stationed in different cities, finding a payment processing service that handles the regulations and preferences of different places is again an obvious challenge. Not to forget, the continuous battle for SaaS businesses to secure their products and customer data online and in the cloud. Moreover, this challenge also extends to the payment process for users.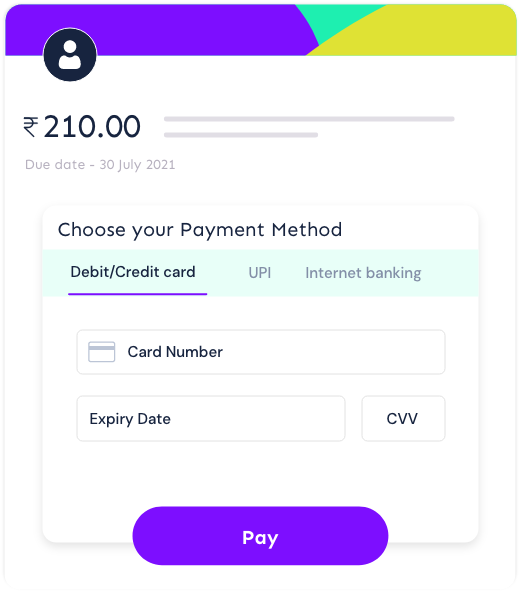 Easebuzz comes with value-added SaaS payment solutions tailored to SaaS enterprises Platforms
Easebuzz has solved these problems by building a software platform embedded with payments infrastructure. It has enabled a payables mechanism to allow businesses to make payouts through virtual accounts so that vendors, drivers or manufacturers can get funds on time with reconciliation automated on each product over the platform.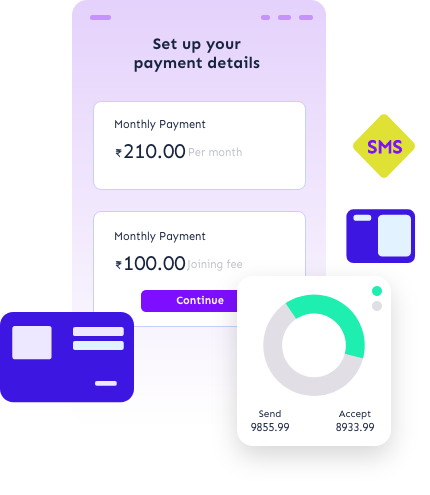 Cost-efficient and effective SaaS payment solution to the rescue
Stop worrying about securing products and customer data online and in the cloud
Easebuzz ensures online payment processing in a secure and encrypted way as its products are PCI DSS compliant. It is designed to ensure that companies that accept, process, store or transmit credit card information maintain a secure environment.
You can launch your subscription plans with our API-based solution from your own ERP or CRM. With Easebuzz, you can split your B2B invoice and ensure customers have the flexibility to pay in installments.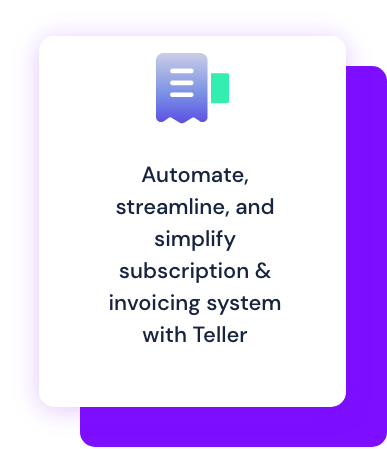 Build your store online to start selling products and services faster. We allow you to control everything from pricing to order management to inventory management on a centralized platform.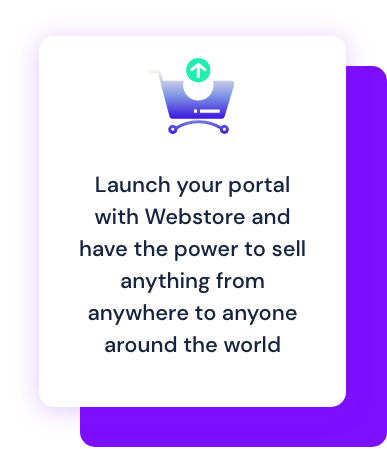 More Online payment capabilities
Receive real-time updates with Webhooks

Save the effort of logging on portals to check for transaction updates every now and then. Instead of checking your merchant panel repeatedly, webhooks push the event details to the destination URL whenever significant events occur. Merchants can also receive alerts communicated in real-time via webhooks to their registered URL.

Resolving payment issues with Teller

Aimed to solve problems for supply chain driven businesses, Teller gives them a book-keeping solution enabled with both collections and payables mechanisms. Account opening balance, closing balance, and payables done to the manufacturer are available on the dashboard.

Safe and secure fees collection with FeesBuzz

Plug-n-play your fees collection by managing installment wise fees reconciliation. A strong and unique API-based product for developers and educational entities to collect fees to plug any number of installments for any number of students and ensure collections with installments wise reconciliation.

Wire API to offer robust and scalable bulk instant payouts

Easebuzz helps you initiate employee salaries, ecommerce refunds, send vendor payments, distribute game winnings, and much more with just a few clicks. Businesses can provide instant refunds to your customers in their bank accounts.

Quick checkout in seconds

Payment transactions become easier, quicker, and safer with the fast checkout feature. Transactions will be processed with optimum required authentication details, thus reducing the time taken and ensuring a seamless flow of transactions.

Safe and secure business loan disbursal

Easebuzz Lending API solution is highly configurable to match your business requirements, helping you create tailored loan solutions without any hassle, while automating your business processes for efficiency.
Why Choose Easebuzz SaaS Payment Gateway Solution ?
Easebuzz is a payment aggregator focused on providing value-added payment services to SaaS businesses and missioned to accelerate business growth by building a smart payments platform. At Easebuzz, we work with hundreds of thousands of SaaS and subscription-based businesses.

We offer expertise in solving complex business problems involving payments like EasyCollect, SmartBilling, Split Payments, Auto Recurring Payments (eNACH /paper-eManadate/UPI2.0), Auto refund on split transactions, Subaggregator Model, Bridgebuzz for Marketplace, Easebuzz Capital.

Multimode payment

We provide a seamless solution that works perfectly across any channel - mobile, desktop, or mobile-web and optimized across all device formats.

Effortlessly manage money flow

With Easebuzz, payment acceptance and payouts to vendors and sellers are done with a single click. It is possible for SaaS businesses to effortlessly handle end-to-end money flow.

Avoid frauds

With PCI DSS compliance and stringent third-party audits, Easebuzz provides robust security on our payments platform.