Get greater benefits with Easebuzz Capital
Easebuzz makes it easier and swifter for businesses who want capital to grow quickly. Any loan applied will be approved or disapproved within 48 hours after submission of all the documents with complete transparency in pricing
Collateral-free Loans

To apply for capital, all we need is your Easebuzz transaction history for the past 6-months

Speedy Approval

Skip the lengthy approval process and obtain the capital for your business

Automated Daily Repayment

Forget tedious EMIs! We will automate it for you by deducting a percentage of your daily revenue against repayments

One-time Fee, No Interest

No recurring, no hidden charges. Just an upfront fee between 1-1.5% per month
How it works?
Apply for business loan on Easebuzz Portal

Sign the Loan Agreement and Term Sheet ; Authenticate NACH link after loan approval (< 48 hours)

Receive funds in your bank account

Repay through daily deductions as a percentage of daily revenue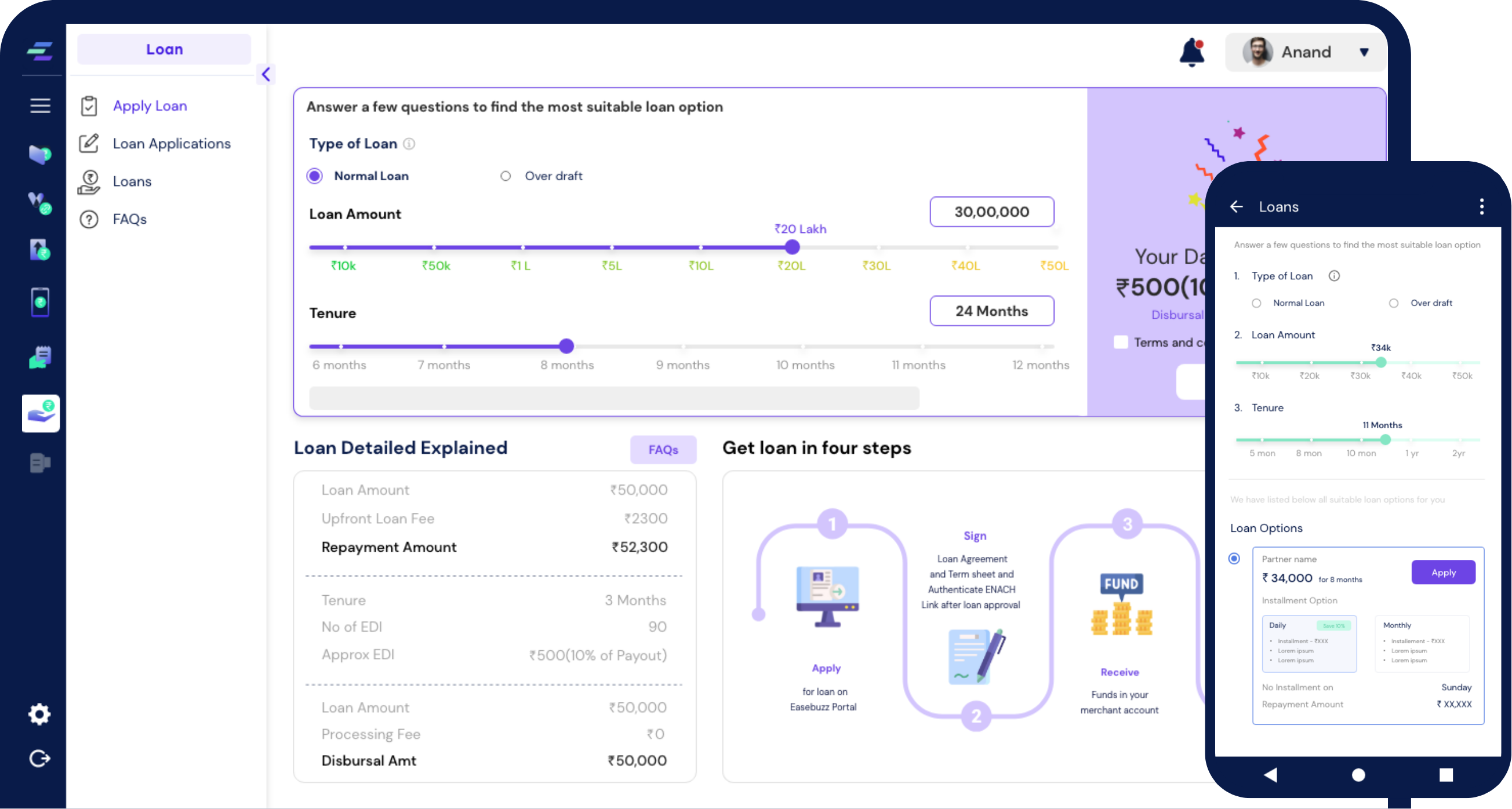 Who is eligible for taking loan?
Merchant must have been using Easebuzz for collecting payments for last six months

Last three months average GTV of merchant must be atleast 2 lakhs via Easebuzz payment gateway or link solution
Enquire Now
We will get in touch with you shortly!
Frequently Asked Questions